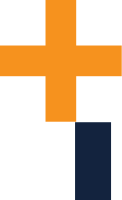 Use of the smartius.fi website (the "Website") is governed by the following terms and conditions. Your use of the Website constitutes your agreement to these terms and conditions applying to your use of such Website. Smartius reserves the right to modify these terms and conditions at any time without prior notice.
The Website is for general information purposes only. The materials and/or information on this website do not constitute legal advice. Receipt of any information or materials from this website does not constitute any attorney-client or other professional relationship. If you need legal advice, please consult a lawyer qualified to practice in the relevant jurisdiction.
Smartius gives no express or implied representation or warranty whatsoever in respect of the Website or its content and all such representations and warranties are excluded except to the extent that their exclusion is prohibited by applicable mandatory law. Smartius further disclaims to the maximum extent permitted by applicable law any and all liability, including, without limitation, liability for direct, indirect or consequential losses or damages, which may arise out of or relate to your use of or reliance on the Website or its content.
Smartius does not guarantee that the Website will be error-free and is not liable to update the Website or its content, but reserves the right to do so at any time without prior notice. Smartius further reserves the right to modify, restrict access to or close down the Website at any time without prior notice.
The Website may be accessible from websites operated by third parties, and from the Website you may be able to access websites operated by third parties. Smartius does not endorse such other websites and all limitations on our liability set out in these terms and conditions are equally applicable to the use of such other websites. The use of each such other website may further be subject to the terms and conditions of the respective website, which you should carefully review before using such site.
All materials on this website are the property of Smartius and/or its licensors, and are protected by copyright, trademark, trade name and other proprietary rights and laws. Any rights not expressly granted herein are reserved. Printing, publishing, distributing and copying the content of the Website without the express prior written consent of Smartius is prohibited, save that you may print copies of such content for your personal and non-commercial viewing purposes.
To improve the quality of your browsing experience, Smartius may collect information about your use of the Website through "cookies," and we may utilize web analytics services such as Google Analytics. Cookies are small text files on your computer's hard drive that allow your computer to be recognized by the Website. The information generated by the cookies about your use of the Website (including, without limitation, your IP address, location, organization, browser type and operating system) is used for the purpose of evaluating your use of the Website and for compiling reports on website activity (for an overview of Google Analytics, please visit http://www.google.com/analytics/). You may refuse to accept cookies and delete existing cookies through the settings of your Internet browser. If you prefer to not have data reported by Google Analytics, you can install the Google Analytics Opt-out Browser Add-on available at https://tools.google.com/dlpage/gaoptout. By using the Website, you consent to the processing of data about you by Smartius in the manner and for the purposes set forth above.
Any disputes arising out of the use of the Website shall be governed by the laws of Finland, excluding its rules on conflict of laws. Smartius and you irrevocably submit to the exclusive jurisdiction of the courts of Finland.
Smartius Ltd
BusinessID: 2597204-1
Domicile: Jyväskylä
Visiting Address: Kalevantie 2, 33100 Tampere, Finland